Details

Written by

Stephen Wadsworth

Category: Club Layouts
Hits: 142
Stonesby Magna is our latest "OO" Gauge Exhibition Layout, and was first demonstrated in a (mostly) completed state at the Syston Model Railway Exhibition in May 2022.  
This is a fictitious layout with West Midlands roots, bordering GWR territory, during the late 1940s to early 1950s.
Set in a transfer era between the grouping of the "Big Four" railway operating companies and nationalization, this layout depicts an edge-of-town Station that borders cement works and a small yard.
A feature of the works is a small ore and supply narrow gauge line that crests the adjacent hill from the tunnel up to the cement works.  Goods and local passenger traffic can be observed travelling through the tunnel portal to the station and works yard.
The illuminated yard and engine shed show locomotives and freight stock shunted in preparation for transport on the Main Line.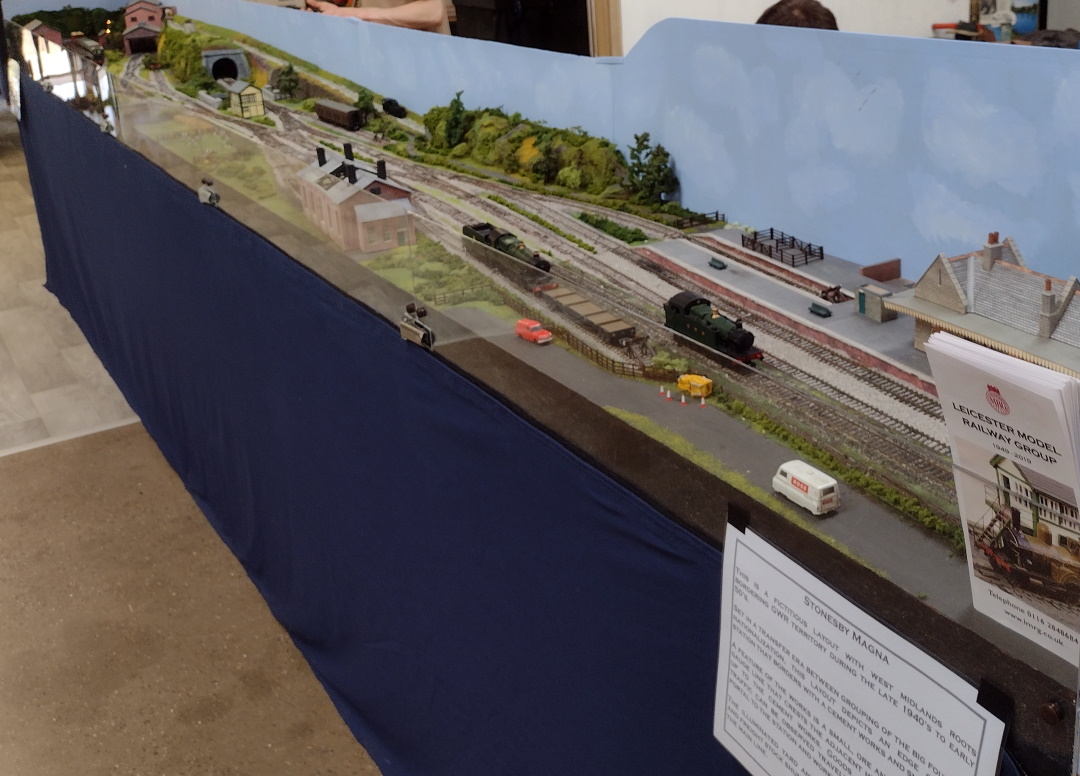 Details

Written by

Roger Manning

Category: Club Layouts
Hits: 266
The Leicester Model Railway Group has an independent Test Track covering three Gauges, N, OO and O gauge. This is housed in the adjoining room on the ground floor, formed when the lean-to was enclosed and made watertight in 2006.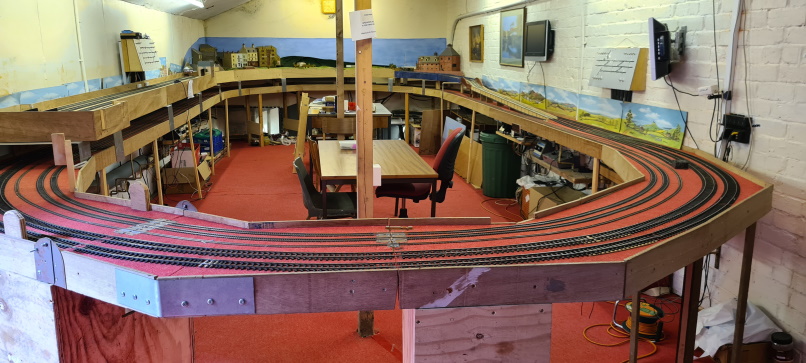 Details

Written by

StephenW

Category: Club Layouts
Hits: 1602
Here is a partial view of our N-gauge layout before the upper station area was rebuilt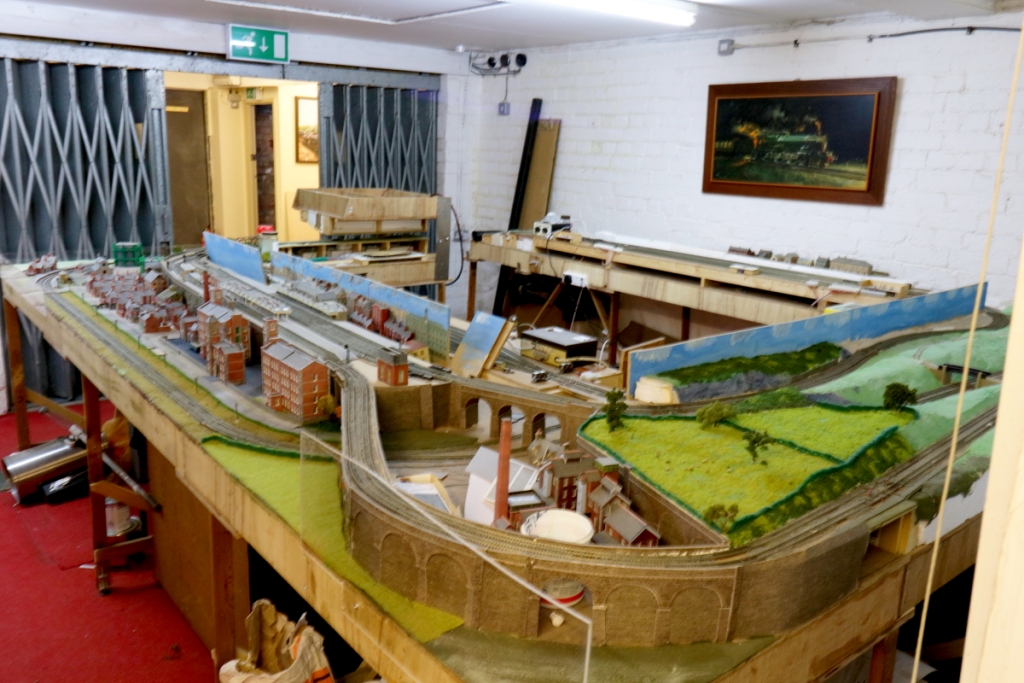 The following photos show some of the new scenery on the layout.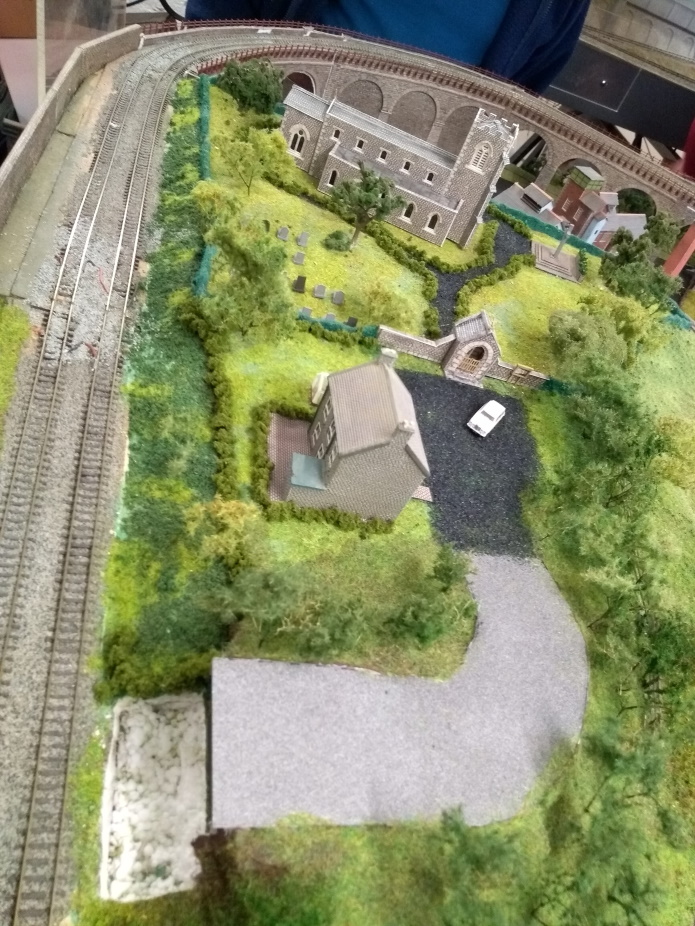 The lower twin tracks are controlled using DCC which gives the option of using sound chips in the locos, and running more than one loco on the same track with independent control. This part of the layout can also be run under computer control - currently using a Hornby e-Link controller and RailMasterTM Software, or JMRI with a DCC++ Arduino-based command station. The upper tracks are DC controlled and the Upper Station has a busy 5 platform service operation and a twin fast track through-line.
Details

Written by

Roger Manning

Category: Club Layouts
Hits: 335
The Leicester Model Railway Group's O Gauge layout Stacton Magna was started in 2001 and has been developed over the years to its current form.
The basic layout is a Passenger station with Goods facilities which connects with hidden storage sidings, a small goods yard with canal side facility, and a Zig Zag connection to private industrial sidings at a higher level.