The Leicester Model Railway Group has an independent Test Track covering three Gauges, N, OO and O gauge. This is housed in the adjoining room on the ground floor, formed when the lean-to was enclosed and made watertight in 2006.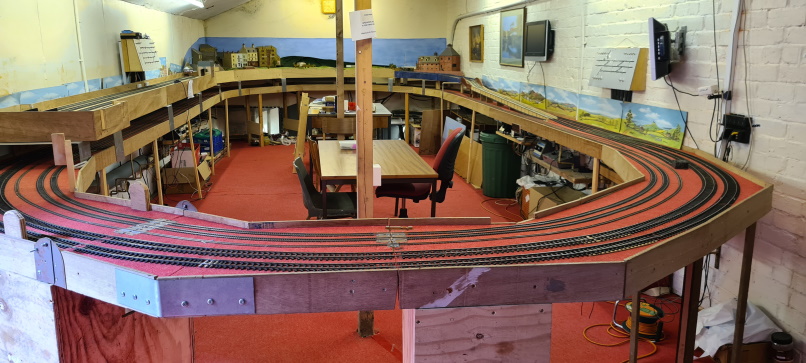 The N gauge is a single long oval with two storage loops on one side.
The 00 gauge has twin track oval with storage loops under the high level 0 gauge fiddle yard.
The 0 gauge has twin track oval with connecting inclines to the main 0 gauge layout.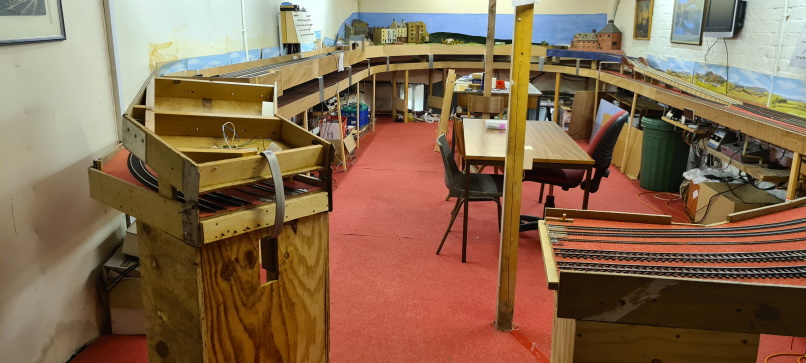 A unique feature of the test track is the lift-able section, which allows access into the central area for the less able. This is electrically interlocked to the train controls to minimise the risk to trains from falling into the opening when raised.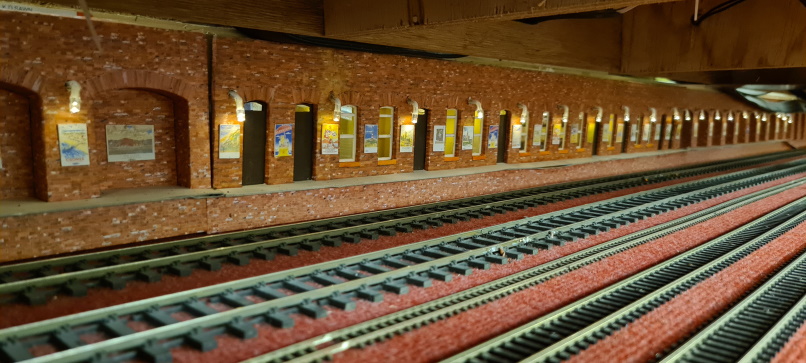 A subterranean station exists beside the 0 gauge track, the station lights illuminate the hidden section, which assists in rescuing trains in this area.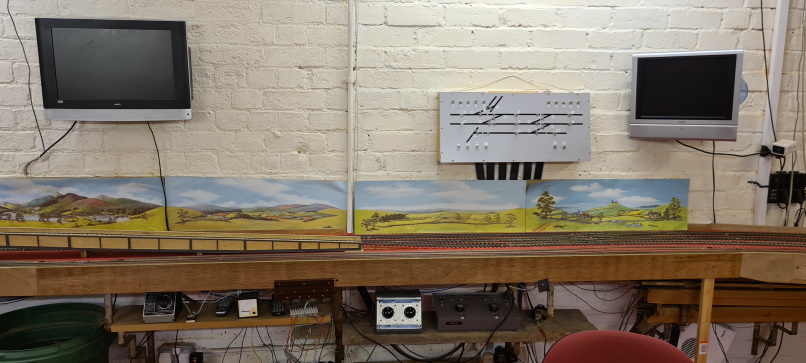 All the tracks have DC controllers installed, although the wiring does allow DCC to be wired in circuit, if required in the future.
The accompanying pictures provide further views of the facilities available.