Stonesby Magna is our latest "OO" Gauge Exhibition Layout, and was first demonstrated in a (mostly) completed state at the Syston Model Railway Exhibition in May 2022.  
This is a fictitious layout with West Midlands roots, bordering GWR territory, during the late 1940s to early 1950s.
Set in a transfer era between the grouping of the "Big Four" railway operating companies and nationalization, this layout depicts an edge-of-town Station that borders cement works and a small yard.
A feature of the works is a small ore and supply narrow gauge line that crests the adjacent hill from the tunnel up to the cement works.  Goods and local passenger traffic can be observed travelling through the tunnel portal to the station and works yard.
The illuminated yard and engine shed show locomotives and freight stock shunted in preparation for transport on the Main Line.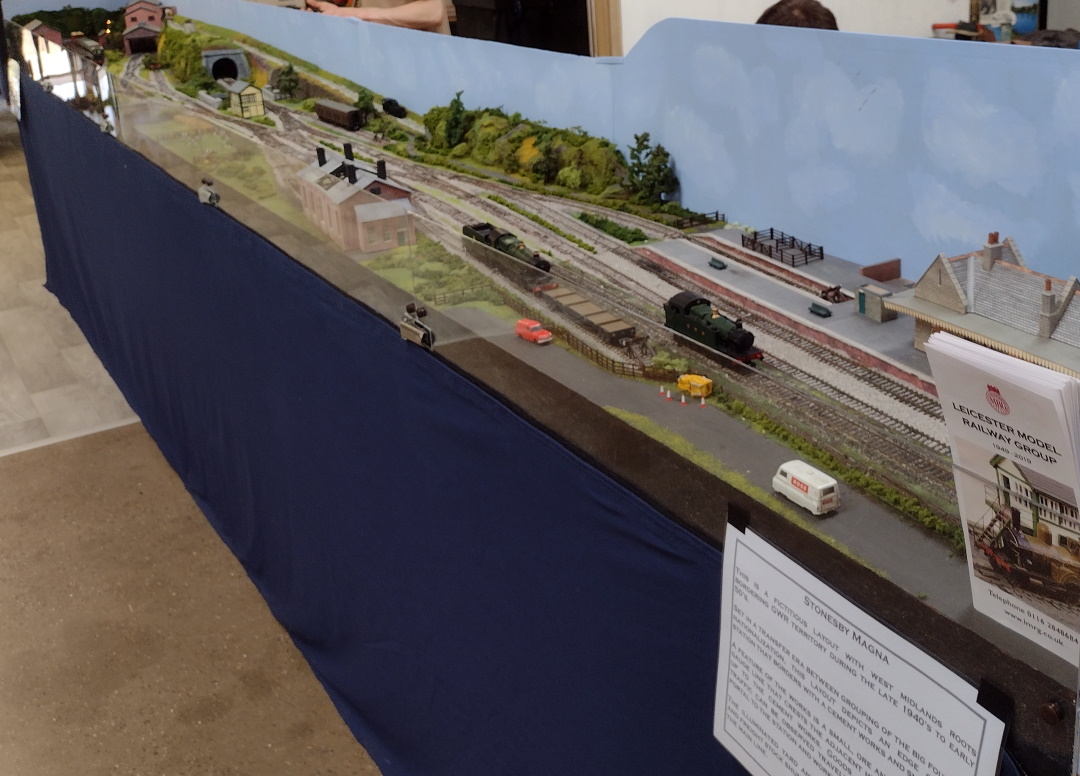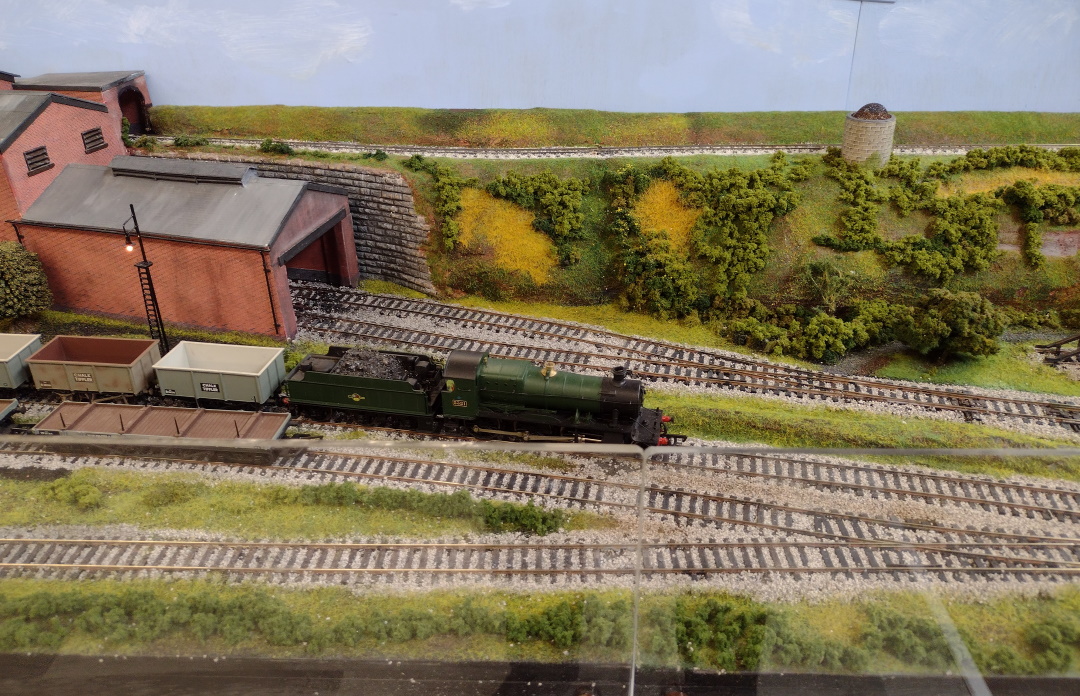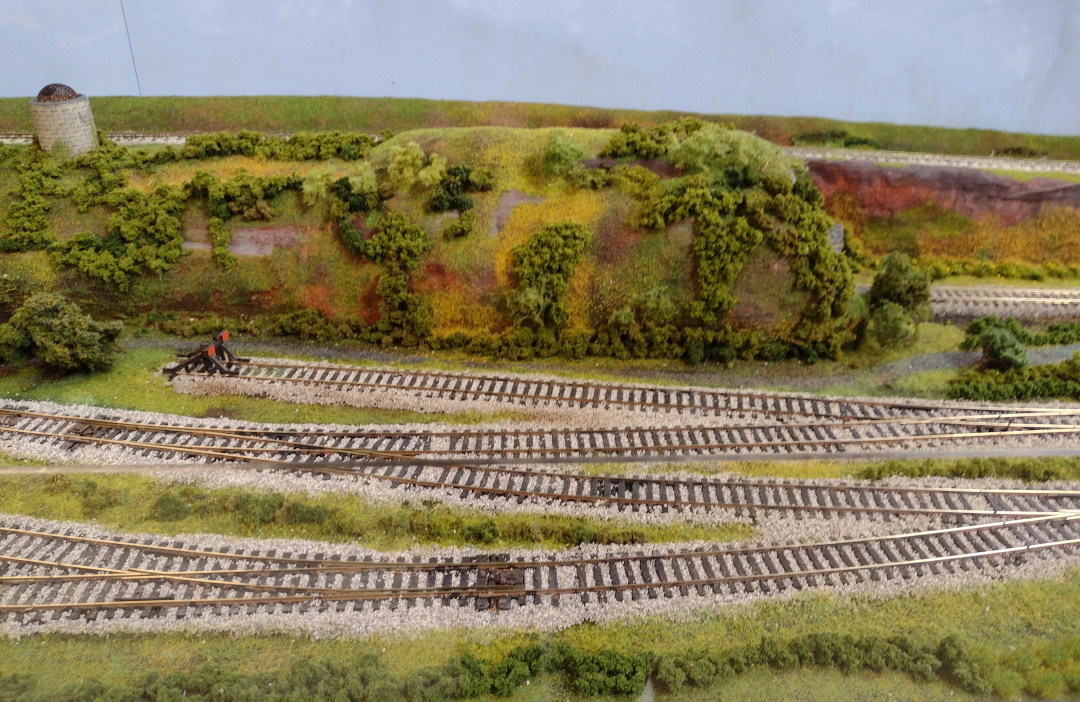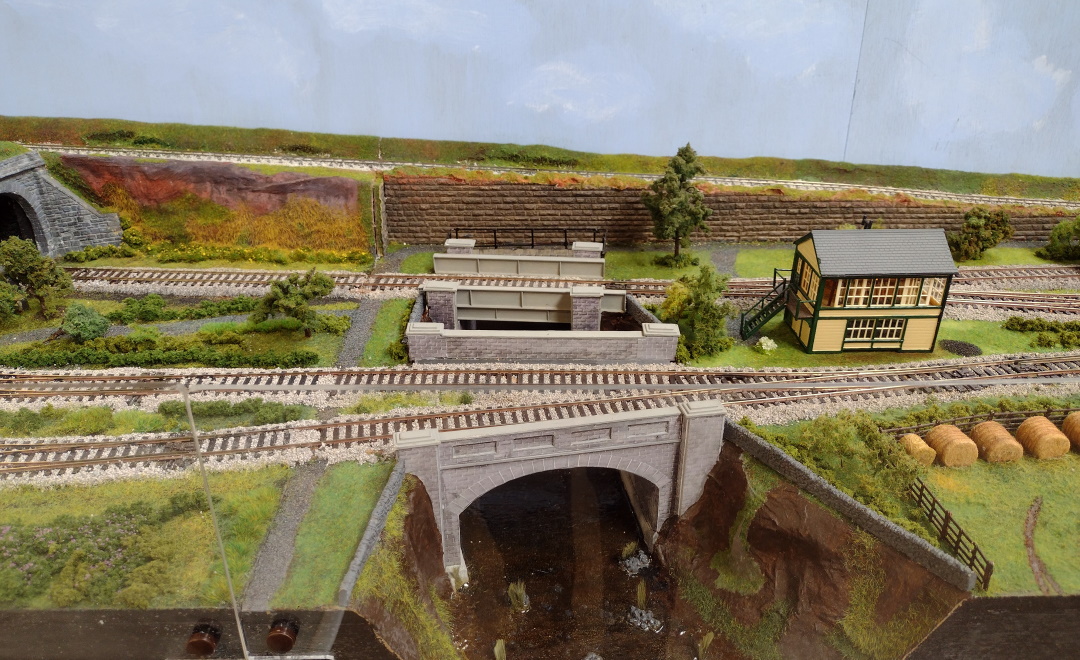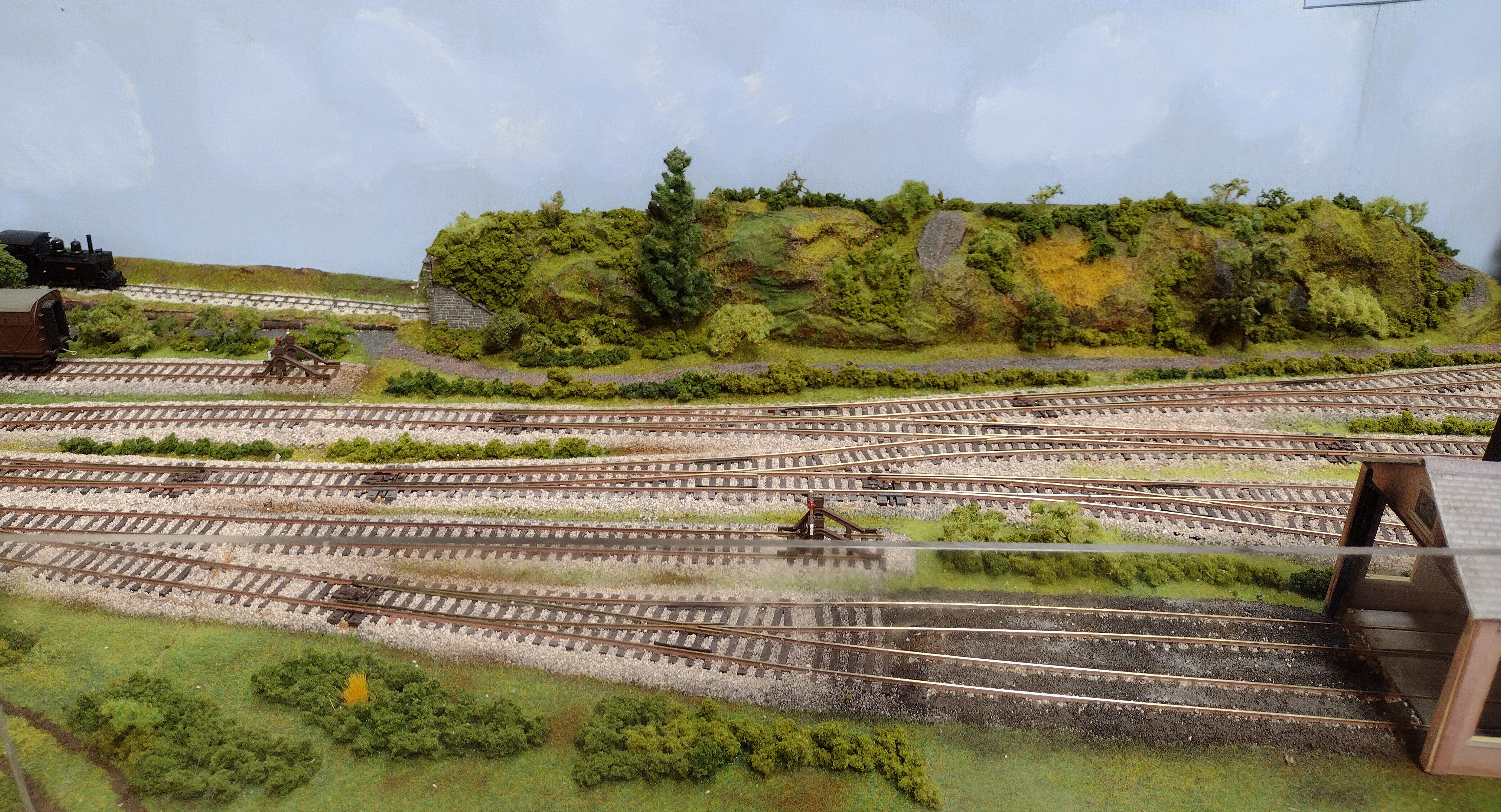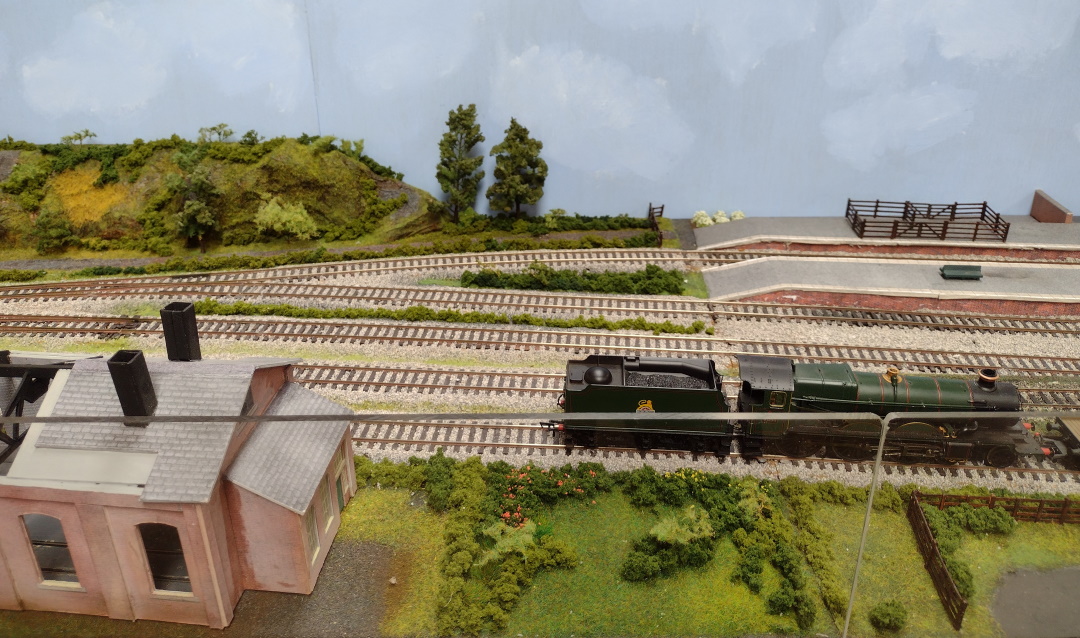 The layout is DCC Controlled using an NCE PowerCab TM with a ProCab TM additional handset, and the points are servo-controlled using the MegaPoints TM system.